Bargain Tuesdays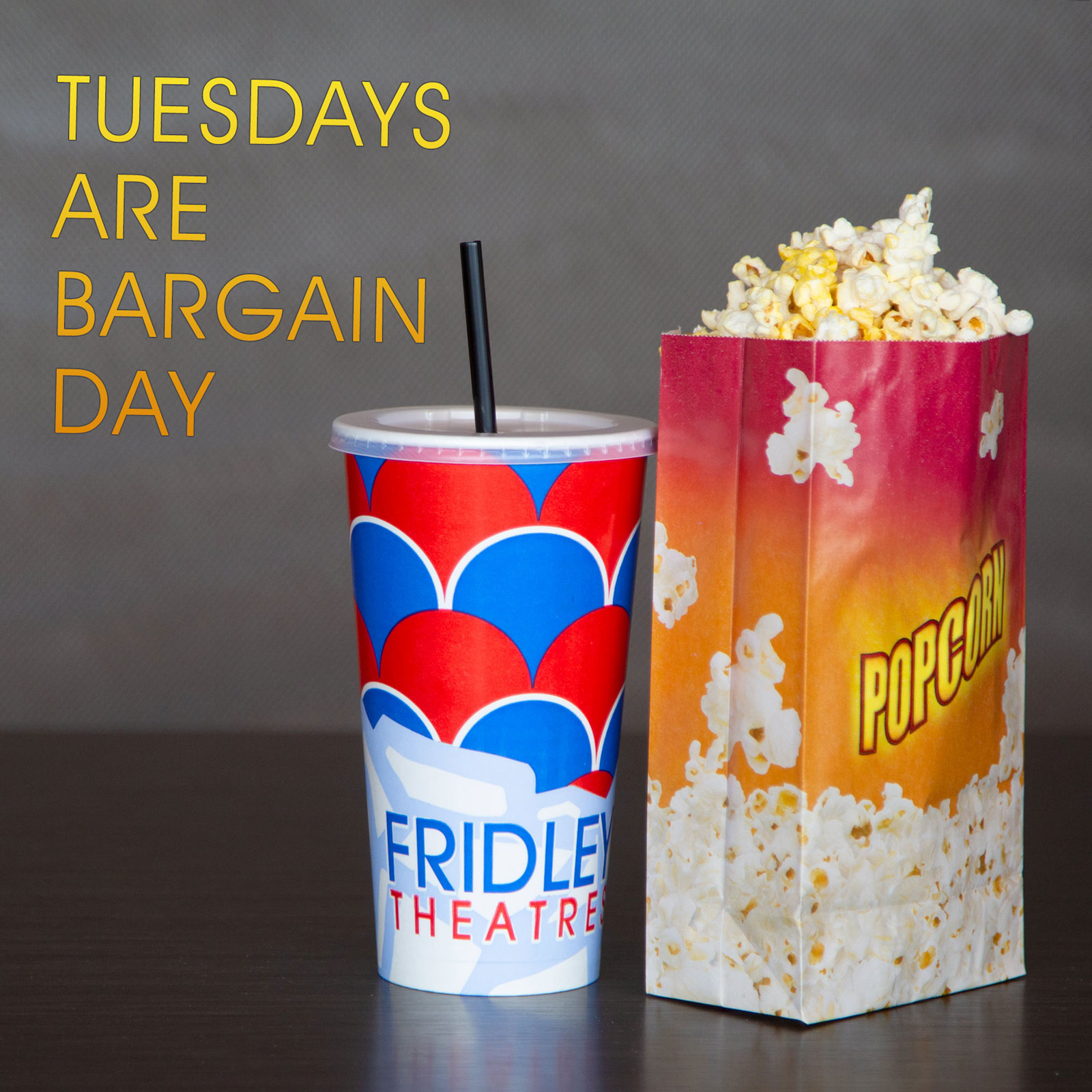 Every Tuesday*, at all Fridley Theatre locations, we offer discounted admission for all tickets purchased online or at the box office. Plus, you will receive a FREE 46 oz. bag of freshly popped popcorn with a purchase of a beverage!
Tuesday discounted admission prices:
Waukee:

Regular 2D - $6.00, 3D - $8.0
XLD 2D - $6.00, 3D - $8.00
IMAX 2D - $11.00, 3D - $13.00

Muscatine, Pleasant Hill:

Hastings, NE:

Algona, Carroll, Centerville, Decorah, Grinnell, Indianola, Marshalltown, Spencer, Sioux Center, Storm Lake:

Cherokee, Oskaloosa, Washington:
* Discount admission not valid for premieres, opening day movies, holidays, and special engagements.